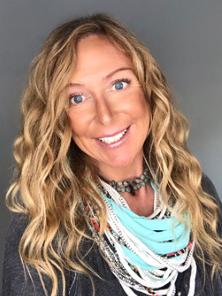 Jillian Turner
Broker Associate
5 Star, Top Producer. International Diamond Award Recipient.
Coldwell Banker Mountain Properties
Coldwell Banker Mountain Properties
400 Main Street
Frisco, Colorado 80443
Jillian Turner - one of Summit County's long time residents has had nearly 30 years of exposure to mountain town and resort community real estate. Jillian has worked with investors, local homebuyers and motivated sellers. Having a family owned property management company, Jillian has detailed knowledge of how homeowners can rent their properties and create cash flow. Jillian is well connected with deep roots in Summit County being nominated by the community as Miss Summit County. Her contacts and years of building relationships in Frisco and the surrounding communities leverage her enthusiasm and expertise.
I have extensive exposure to the local community. I have not only enjoyed all the outdoor activities within our community but have raised my children here in Summit County. They have inherited my love for the outdoors and continue my legacy of community involvement. Being nominated as Miss Summit County has been an honor that I don't take lightly. When you work with me I am committed to not only showing you all the benefits of being a mountain town homeowner, I will also become your advisor, negotiator and mentor as we move through the process. There are many advantages to owning a home in a resort community. You can create income through short term rentals as well as enjoy your home and all the activities this community has in store for you, for your family and your friends!
"Anytime we ask her to check into something, she follows through in a timely fashion. I couldn't ask for a better broker to get us to where we want to be."

"I absolutely could not be happier with the results and return! Jillian is not just a sales agent though...she is a person with a heart who really cares!"

"Jillian is the agent that will do what it takes to sell your property."

"Jillian presents in a way that makes real estate transactions less anxious. In my dealings with her, I have found her to be straight forward, honest, and personable."

"If your looking for a local who knows where it's at… get ahold of her!! She also did not put a lot a pressure on and waited for the right fit for us.

"Her positive attitude, her patience and calm demeanor contributed to an excellent experience!"
Highly likely to recommend
11/10/2021 - Lauren Byrnes
Bought a home in 2021 in Dillon, CO 80435.
Jillian is the best; I cannot recommend her enough.
She is personable, knowledgeable, and really fun to work with. I learned so much having her as my realtor- she goes above and beyond to make herself available and struck the perfect balance between "holding my hand" when I needed it and empowering me to be independent. As a fist time buyer, I can't believe what a positive experience I had. I give all the credit to Jillian for making it so!
Highly likely to recommend
11/08/2019 - David Muelken
Sold a town home in 2019 in Parshall, CO 80498.
We are very happy to have worked with Jillian. Selling a vacation home is not easy unless you are working with a local expert. Jillian made the process very easy. Our home sold in a matter of days with a cash offer.
Highly likely to recommend
01/03/2019 - Thomas Jay Loudis
Bought a home in 2018.
This was the most painless process I could have imagined. The only hold up was me being picky about what I wanted in my first home purchase and Jillian stuck with me every bit of the way. She didn't let me get discouraged and really went above and beyond to work with my VA Loan constraints. I moved in last night and couldn't be happier. Thank you!!!
Highly likely to recommend
11/11/2018 - rocanna af
Bought a home in 2017 for approximately $225K in Parshall, CO 80498.
I felt so fortunate to work with Jillian Turner at Coldwell Bankers Mountain Properties on the purchase of my first home/condominium. I have been in my home for now over 1 year and wake up everyday so grateful for Jillian. She is passionate about real estate. I enjoyed her proactive personality from the moment we started the search, to the negotiating to the closing. I appreciated her knowledge of the local market. Jillian always made me feel I was her priority. She was patient, kind and made sure I understood the entire process keeping me posted on all the next steps. Jillian answered calls, texts and emails promptly. Jillian has a great sense of humor and always made me laugh. Thanks for those laughs! (Especially when I felt like crying) I highly recommend Jillian Turner at Coldwell Bankers as a real estate broker. She made my first time home buying experience an exciting one. I am looking forward to working with her and her team on my next one!
Highly likely to recommend
11/02/2018 - TeresaWyatt
Helped me rent a home in Aspen, CO 81611.
When you need something done and now? Contact Jillian. I needed to find a rental and the market is complicated. This was for a friend in Denver who asked said HELP! I asked Jillian for something near Frisco and gave her the budget. Not only did she respond quickly but she found a place where it needed it and for exactly the budget I gave her. It was done fast. No wasted time looking as it was just right. If I should be in the market to buy? I will certainly remember how should took the stress out of this. One message and one perfect unit. That is how to make life nice.