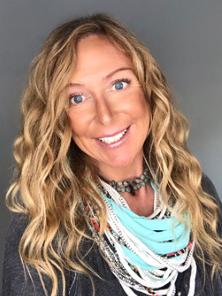 Jillian Turner
Broker Associate
5 Star, Top Producer. International Diamond Award Recipient.
Coldwell Banker Mountain Properties
Coldwell Banker Mountain Properties
400 Main Street
Frisco, Colorado 80443
Jillian Turner - one of Summit County's long time residents has had nearly 30 years of exposure to mountain town and resort community real estate. Jillian has worked with investors, local homebuyers and motivated sellers. Having a family owned property management company, Jillian has detailed knowledge of how homeowners can rent their properties and create cash flow. Jillian is well connected with deep roots in Summit County being nominated by the community as Miss Summit County. Her contacts and years of building relationships in Frisco and the surrounding communities leverage her enthusiasm and expertise.
I have extensive exposure to the local community. I have not only enjoyed all the outdoor activities within our community but have raised my children here in Summit County. They have inherited my love for the outdoors and continue my legacy of community involvement. Being nominated as Miss Summit County has been an honor that I don't take lightly. When you work with me I am committed to not only showing you all the benefits of being a mountain town homeowner, I will also become your advisor, negotiator and mentor as we move through the process. There are many advantages to owning a home in a resort community. You can create income through short term rentals as well as enjoy your home and all the activities this community has in store for you, for your family and your friends!
"Anytime we ask her to check into something, she follows through in a timely fashion. I couldn't ask for a better broker to get us to where we want to be."

"I absolutely could not be happier with the results and return! Jillian is not just a sales agent though...she is a person with a heart who really cares!"

"Jillian is the agent that will do what it takes to sell your property."

"Jillian presents in a way that makes real estate transactions less anxious. In my dealings with her, I have found her to be straight forward, honest, and personable."

"If your looking for a local who knows where it's at… get ahold of her!! She also did not put a lot a pressure on and waited for the right fit for us.

"Her positive attitude, her patience and calm demeanor contributed to an excellent experience!"