Diligent, Knowledgeable and Responsive…
Diligent, knowledgeable, and responsive. Three words which describe Tim. We first worked with Tim to help us find a condo in Frisco 5 years ago. When we were ready to make a bigger commitment to spending time in Frisco, we reached back out to Tim to help us find a house and sell our condo. Throughout the process, Tim provided us frequent updates, reminders, and advice. Tim keeps up with the most current trends in the market and seems to know, and be respected by, all the players in the local real estate industry.
Karen & Marc
Looking for an experienced Broker…Summit County Real Estate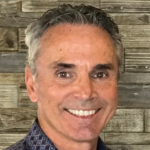 Steve and I lived in our Silverthorne home on ptarmigan mountain for 35 years. When we decided to sale, I called Tim with Coldwell Banker Mountain Properties, who I had met through mutual friends years ago. Right from the start he was by our side walking us through every step always available to answer questions or concerns that came up along the way. His advice, work ethic, patience, and marketing team were incredible. Tim did his research and did an expert job of giving us all the information and data of the market values in our area so we could determine a fair price.  The house sold very quickly, and the closing process was seamless. The outstanding job he did for us made this experience a great one. We can't thank him enough.
Tim is the best Broker to call if you are selling or buying a property. 
Steve & Bernita
Recommended Broker Services…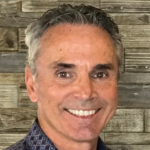 We met Tim 10 years ago when we were looking to buy a condo in Frisco. Tim showed us the market and made sure we fully understood what our options were. He was patient and very educated in Frisco and the surrounding area. He then helped us fine tune our offer and the closing was extremely easy and without issues. Tim was the first broker we called when we decided to sell our condo 8 years later. He made sure we fully understood what the current market values were and what to expect out of our sale. He found a buyer and we closed in a seamless transaction just a few weeks after listing our unit with Tim.
I would highly recommend Tim and his team for my brokerage needs in the Summit County market. We plan on using Tim again when we buy our new home, again in Summit County.
Randy and Lisa
Tim was our Broker…
Deanna and I have not purchased real estate in over 25 years and you not only made the process painless, but also a lot of fun. It was a good feeling to know you always had our best interest at heart.  We could always count on you to give us honest feedback and provide insights we would not otherwise have received.  Your knowledge of Summit Count real estate is truly impressive. Deanna and I are extremely happy with our purchase and will definitely use you in any the future real estate needs.
Mike and Deanna